About Grappenhall Kitchen Company Ltd
Your Local Kitchen Designers in Cheshire
Our story begins in 1987 when Neil started working in the kitchen industry as a bespoke cabinet maker. Neil has perfected his craftmanship, expanding his knowledge base and skills, progressing to project managing every aspect of redesigning and transforming kitchens and living spaces.
Fast forward to the next chapter and the creation of Grappenhall Kitchen Company, a local family run business based in Warrington Cheshire, with quality, personality and integrity at the heart of every kitchen we create.
Our approach is friendly and personalised, putting you and your kitchen at the heart of all we do. Transformations are what we do best. We listen to what you need – a place to cook and socialise, a relaxing family area or a space to party with family and friends! We work with you to create a beautiful and functional kitchen and living space. Our attention to detail allows us to create your dream, breathing life into ideas using the latest computer aided design technology.
Every aspect of work from design to installation is managed by Neil, including a team of experienced tradespeople and fitters. This means, you will only have one contact for the whole project, alleviating any potential stress and  ensuring a seamless transition to your new kitchen and living space. 
As an online company we don't have a showroom, but we do have a wide variety of samples at our purpose built Home Studio Office and are happy to escort you around our manufacturers showroom if you'd like the inspiration and view the different kitchen styles available.
Establishing strong customer relationships in the community is really important to us. We pride ourselves on meeting your expectations, working with you to reach a design that will meet your needs, is affordable and is competitively priced for the services that we provide.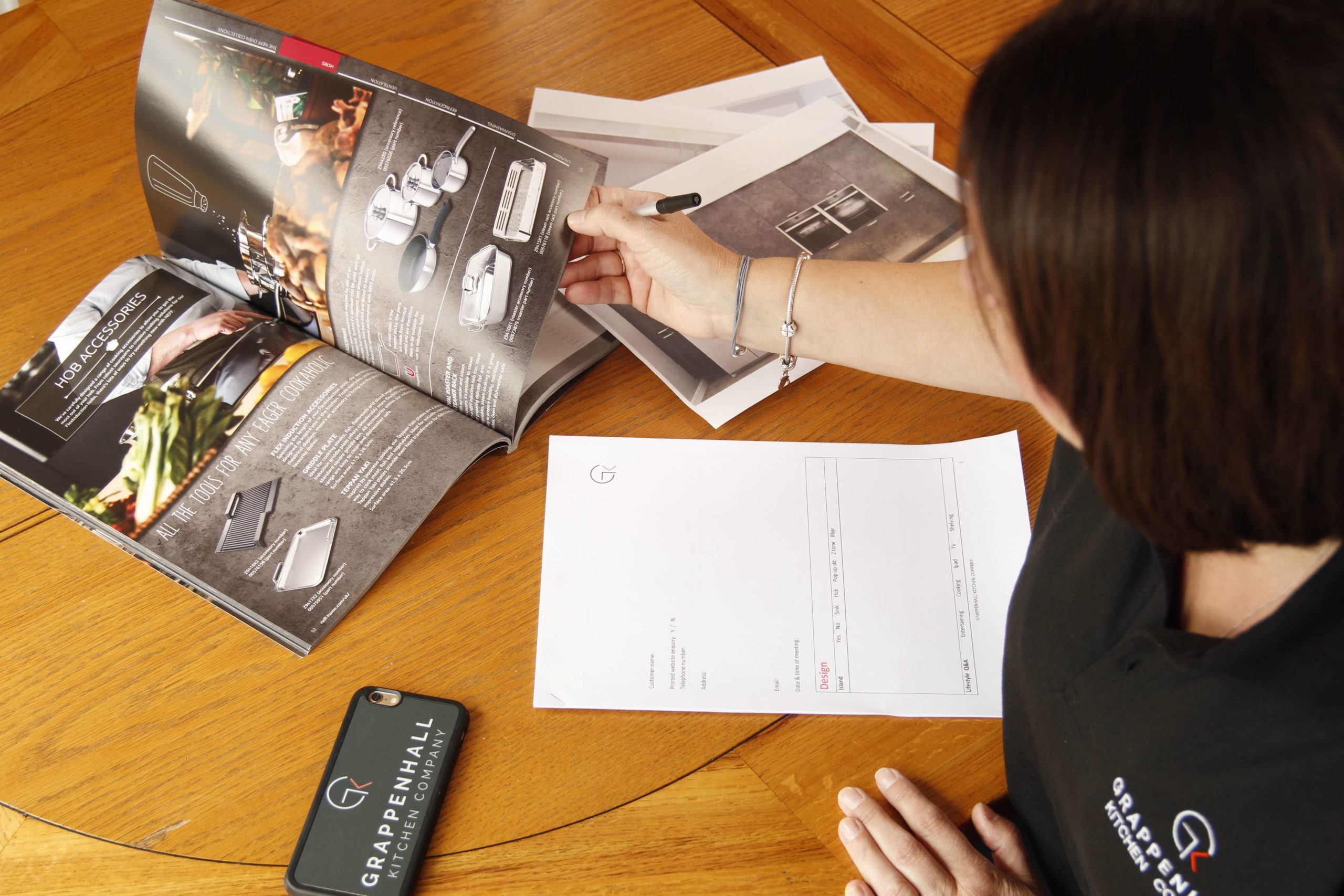 Following your initial home consultation, we will work with our designer to create a kitchen design personalised for you, reflecting all your lifestyle needs. Practicality, efficient layout of space and maximising storage space are all key to a good design.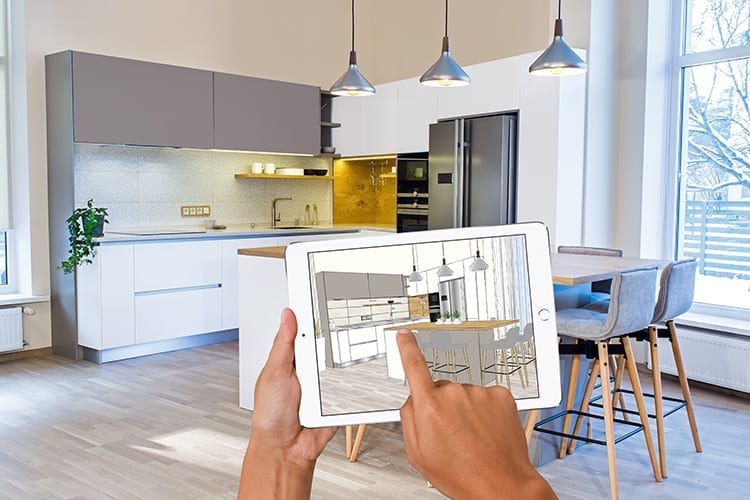 We use intuitive design software that provides 3D visualisation, breathing life into your ideas. There is no commitment required from you until you are totally happy with the design and wishing to progress with Grappenhall Kitchen Company.